THE WASHINGTON RETREAT HOUSE  invites you to participate in Laudato Si' Week, May 21-28, with its theme:  "Hope for the Earth, Hope for Humanity."
Pope Francis' encyclical, Laudato Si addresses  our need to  "Care For Our Common Home"
"The Letter" tells the story of a journey to Rome of frontline leaders to discuss the encyclical letter Laudato Si' with Pope Francis. The exclusive dialogue with the Pope, included in the film, offers a revealing insight into the personal history of Pope Francis and stories never seen since he became the Bishop of Rome.
May 24th, Wednesday, Thursday, May 25th at 7 p.m. or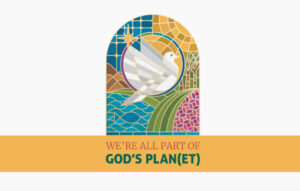 May 26th, 10 a.m. or 2 p.m.